Rotating a Viewport in AutoCAD is quite an easy job. In fact, we have already discussed 3 ways on how to do that the right way: Rotate 2D Drawings in AutoCAD! (Rotate only Viewport content). This is all good, however, if we want to Align a random line from the viewport to another line on the Layout it gets a bit tricky using DVIEW for example. We would need to find the exact angle and then rotate the viewport the said amount. This is a Time-consuming way to complete this simple task, and thanks to Autodesk we don't have to go through it.
AutoCAD Express Tools have this great tool – Align Space it helps us align Model space objects in a viewport to objects drawn in paper space.
For example, we want to Rotate this Site Plan so all the building walls become Vertical/Horizontal.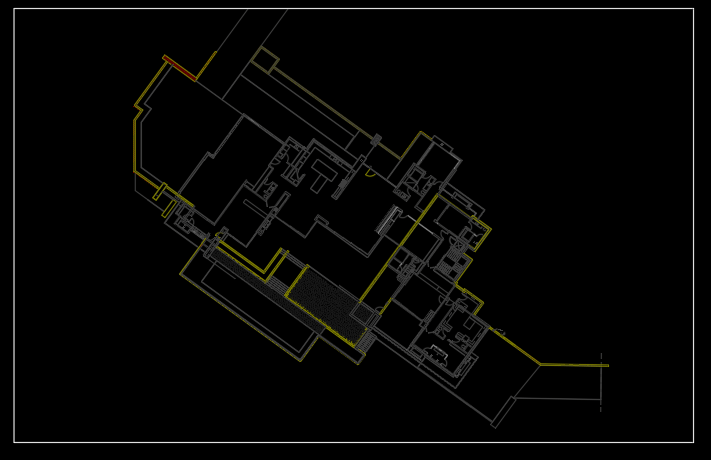 We will achieve this, by Aligning one of the building walls to a Vertical line drawn in the paper space. Follow the steps below to see exactly how:
In one of our Layouts, we go to the Express Tools ribbon tab on and click on Align Space.

AutoCAD will ask us to select the First Alignment Point in the Model Space, after selecting the first AutoCAD will ask for the Second point.
Next, we will be asked to Select the First and Second points in the Paper Space.
Then, we select the desired Viewport to Align and Hit Enter!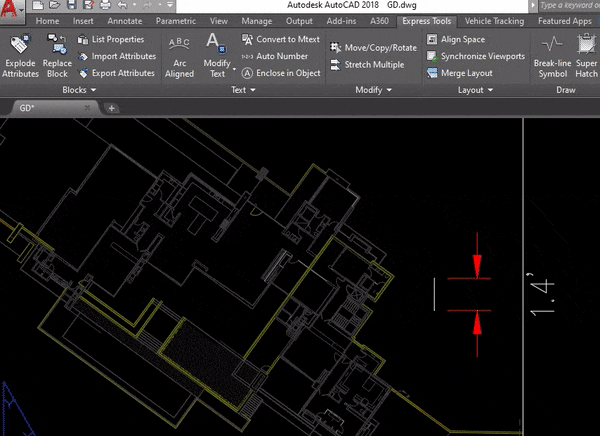 That is it, the Viewport is rotated and Aligned to the line we have previously drawn on the paper space in just 4 simple steps.
Note: Align Space will not only rotate the viewport to match the points selected in paper space, but will also zoom to match the length too. This can be very useful if we want to scale a viewport and match the length of an object in Model Space to a specific line or dimension.
If you like the content take a look at our other AutoCAD related Topics! And don't forget to Subscribe and follow us on Social media!
We are sorry that this post was not useful for you!
Let us improve this post!
Tell us how we can improve this post?