To Purge Multiple CAD Files, the "normal" way can be really exhausting. Especially if you receive a whole package of for example 10 drawings, and each of the CAD Files is, let's say 10Mb. Fortunately, there are several AutoCAD Add-ons that allow us to Batch Purge Multiple CAD Files.

The one that I personally use is Drawing Purge by Ajilal Vijayan. It was previously mentioned in Slow Drawings! (5 Ways to Improve AutoCAD Performance).
The Main Reason for choosing this tool is the option to Batch Purge Multiple Drawings in AutoCAD and the fact it is Free for Download. However, there are many more great functions! And continuos support so it will work on AutoCAD 2020 too! There are two commands for this plug-in.
DWG-PURGE
When Activated it will purge all the DGN unreferenced LineTypes, RegApps and Annotation Scale of the current drawing. Also, a dialog box will show with a list of any XRefs attached to the drawing that needs to be purged.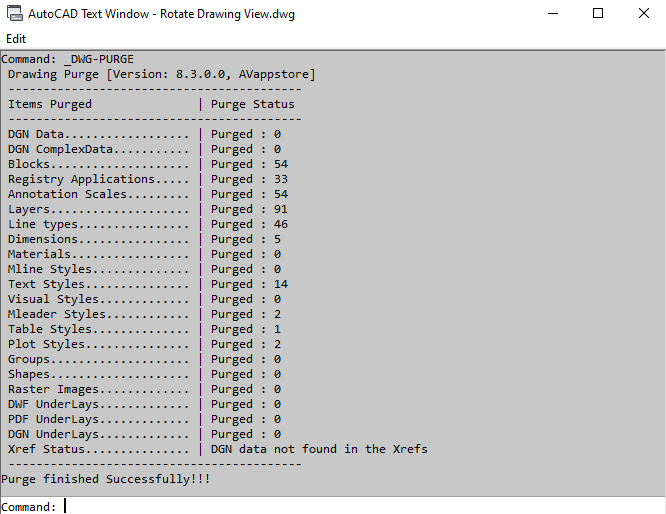 DWG-PURGE-BATCH
If you activate Batch Purge through a window will pop up, presenting you the full functionality of the tool.
Batch Purge Tab
In this tab, you select all the drawings to be purged Automatically. You can Select Files, Select Folder, type in folder path or even Drag and drop files directly!
Also, there is an option to Change the Version of the CAD Files you've selected!
Learn other ways to Convert DWG file to Older Version (Free Solutions!)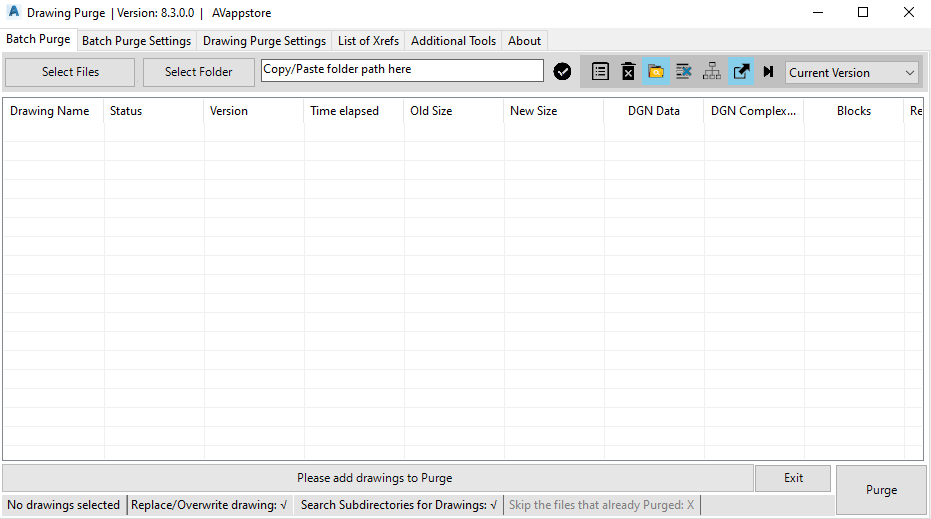 Batch Purge Settings Tab
In the settings tab, you select the Saving Option for the Multiple Purged Cad Files, eighter to replace existing or add a suffix.
Under Select Items to Purge are listed all the objects that can be purged with this tool.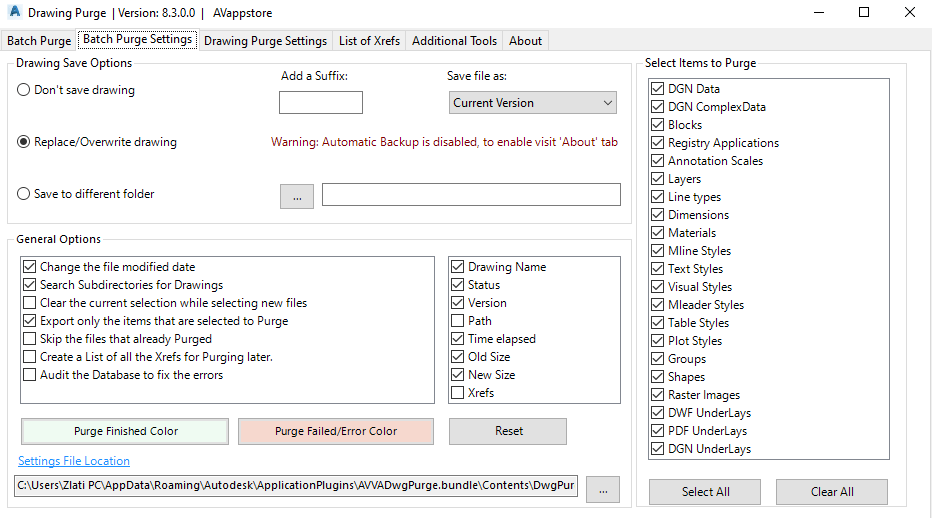 Drawing Purge Settings Tab
This tab is for setting Xref Purge Options and the report that is given after the purge. On the Right, you can Select Items to Purge the same way as in the Batch Purge Settings tab.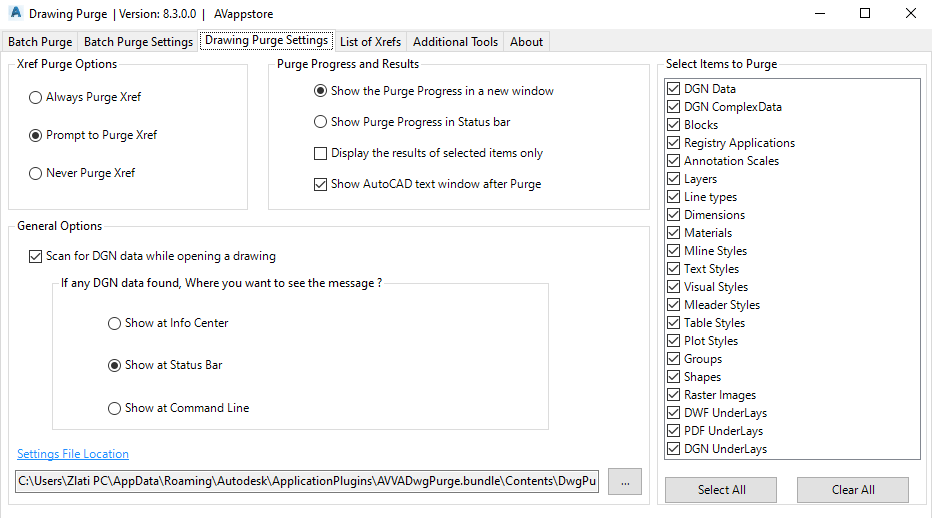 Additional Tools Tab
In Additional Tools Tab, you are presented with some more specific options which can be enabled or disabled.
The options are to change Drawing Space to Paper space or Model, Change Drawing units, Set Current layer, Change System variable and Delete other supporting files like Backup Files, Audit Logs, etc.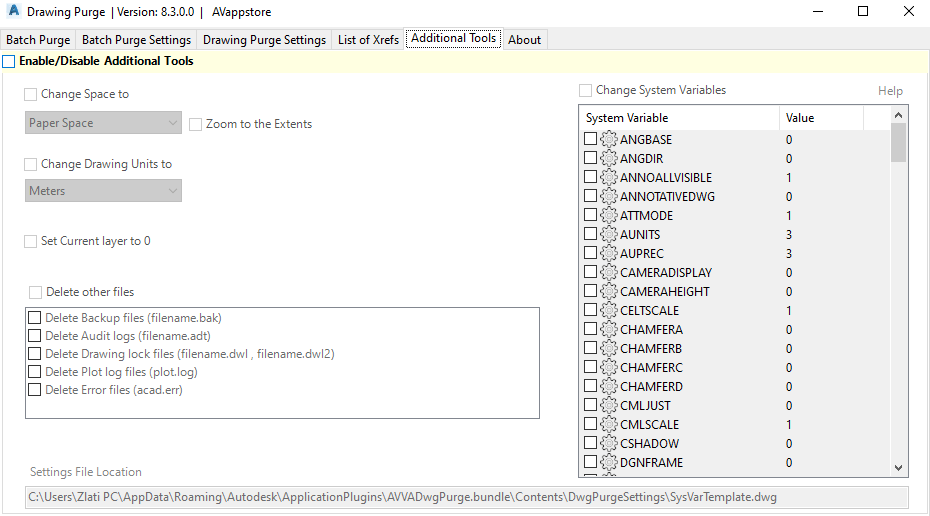 You can Download the Add-on directly from the AutoCAD App Store: Link
This is the site of the Publisher, you can check his other work.
You can contact him on [email protected]
In conclusion, I would say, that this is one of the Best tools to Purge multiple CAD files and a MUST HAVE tool for every AutoCAD Professional out there!
Thank you Ajilal!
For more great AutoCAD Related posts check our Page AutoCAD Tips.
We are sorry that this post was not useful for you!
Let us improve this post!
Tell us how we can improve this post?