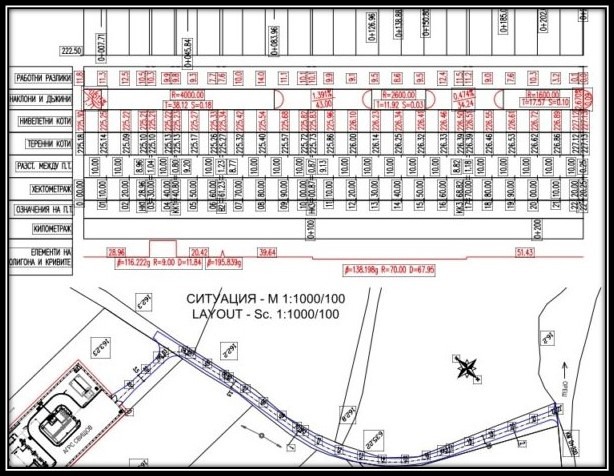 A little while ago I and my team faced really strange issue. On one of the machines PDF created by AutoCAD (Batch Publish) had frames displayed around the Text. Even when we create a single PDF from AutoCAD it still shows Frames around the Text. The software we had installed was Acrobat Reader, then we tried with another program (I forgot the name we've installed it then just for a check) most of the text had comments attached to it.
If you too have a similar problem: Frames around Text in PDF when created with AutoCAD you may need to try our little trick.
It looks like SHX fonts are stored in PDF files as comments when exported from AutoCAD. Because a text that uses SHX font is not supported in PDF format, drawings that are exported to PDF store these SHX text objects as comments labeled "AutoCAD SHX Text", this way the text from the drawing is preserved.
By default, frames are displayed in Foxit Reader and are turned off in Adobe Reader, but still, they can be turned on in some versions. These frames indicate that there are comments linked to the affected text.
Solution using AutoCAD
The solution is pretty simple just type in PDFSHX and change the value to 0 (zero).
– 0 Ignores SHX text when exporting a PDF File
– 1 Creates comments from text objects that use SHX Fonts
Note: If you are using AutoCAD 2016 the command is EPDFSHX and is available only if you have Core Service pack 1 installed!
Create PDF using DWG Trueview
If you are having Frames around Text when creating PDF using DWG TrueView, the same system variable is a part of the program for 2017 version and above.
The only way to modify it is by editing the Windows registry.
To prevent DWG TrueView from converting SHX Text in DWG to comments in a PDF fallow these simple Steps:

Press WINDOWS and R keys on the keyboard to bring up the Run window,
Enter REGEDIT and click OK.
Navigate to the following key:
HKEY_LOCAL_MACHINE\SOFTWARE\Autodesk\DWG TrueView\Rxx\dwgviewr-x001:409\Variables\*EPDFSHX
(The 'x' represents characters which vary from version to version.)
Change the '(Default)' value from 1 to 0.
If you are not familiar with Windows Registry please contact an IT professional for assistance.
You can find the official AutoDesk post about the problem here.
If you like the content take a look at our other AutoCAD related Topics!
We are sorry that this post was not useful for you!
Let us improve this post!
Tell us how we can improve this post?